1852 February 3 Letter to Asahel Perry
Title
1852 February 3 Letter to Asahel Perry
Description
A reply indicating that the High Council does, in fact, have authority to disfellowship Stake and Branch Presidents. Instructions to settle the matter amicably or be prepared for General Authorities to settle the matter for them in a trial at General Conference.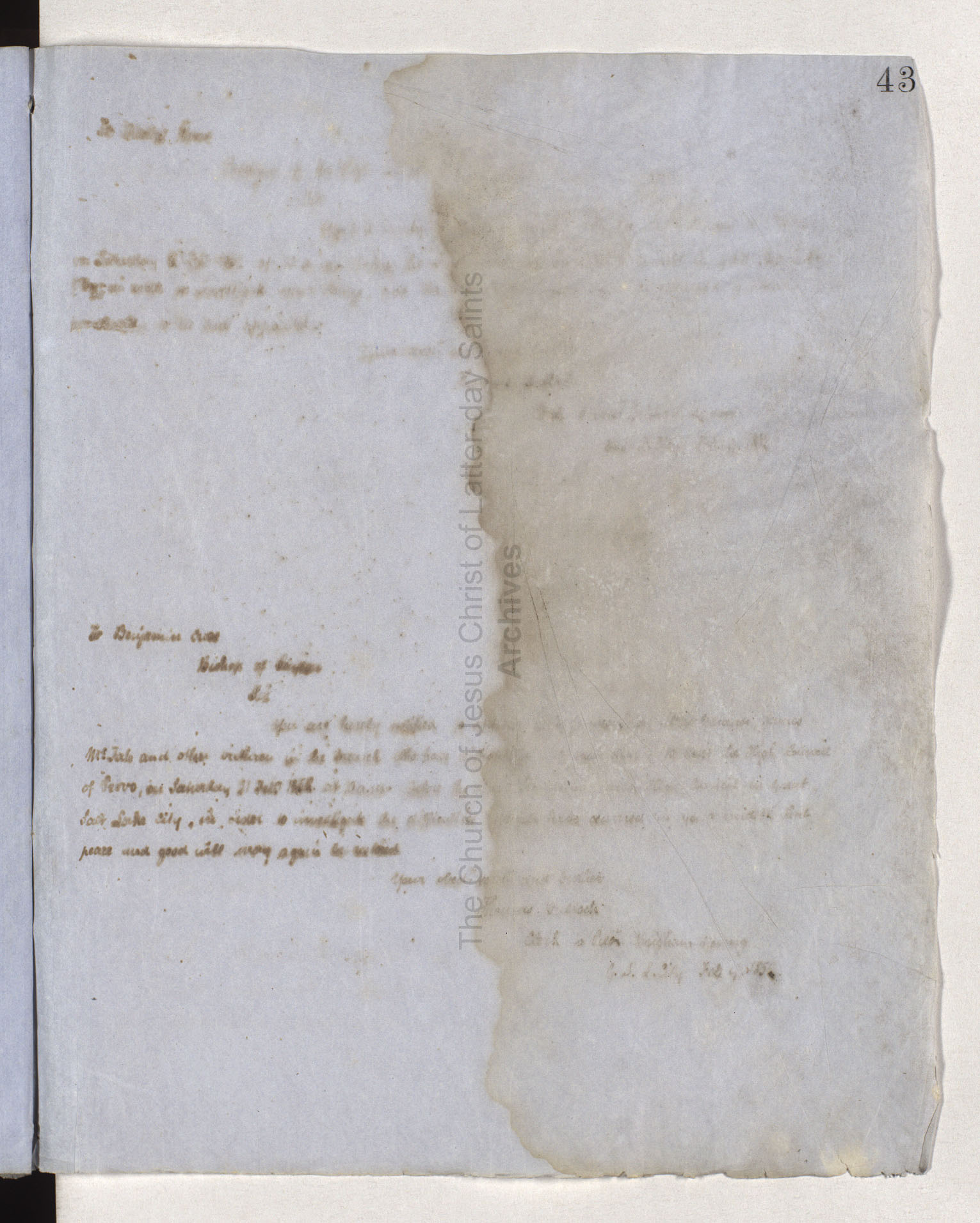 1852 February 4 Letter to Benjamin Cross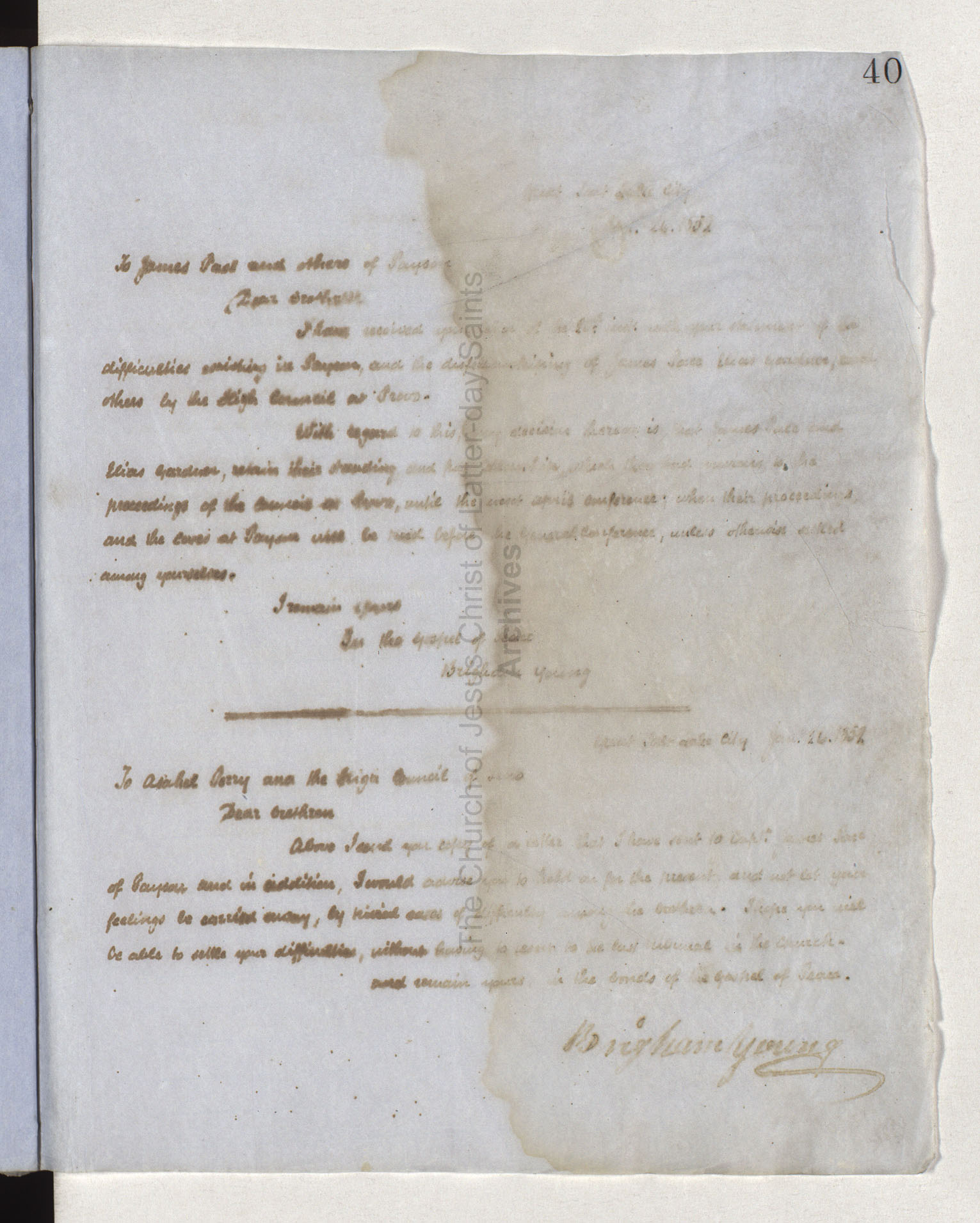 1852 January 26 Letter to James Pace, et al.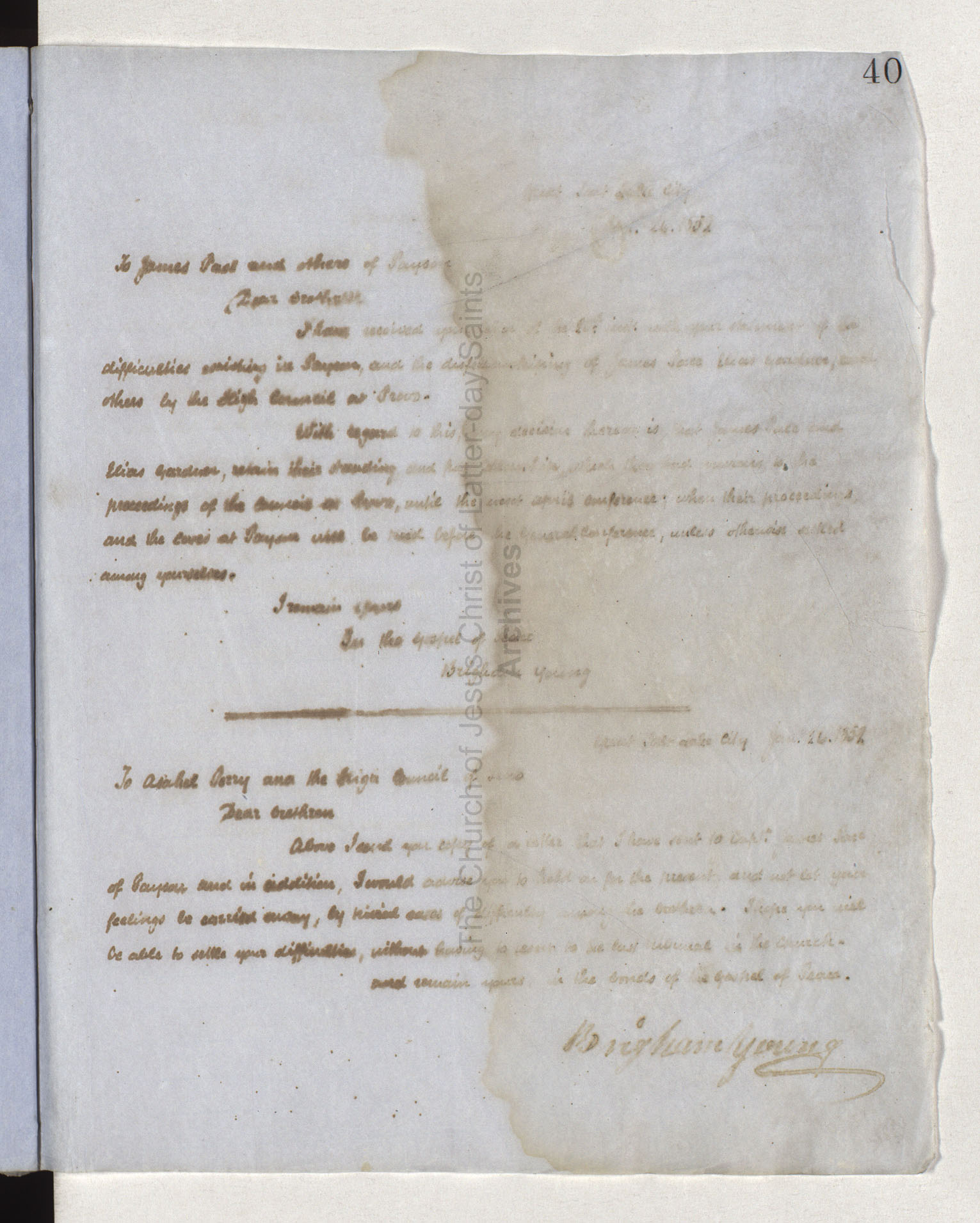 1852 January 26 Letter to Asahel Perry and the High Council of Provo
Type
Correspondence
Ecclesiastical
Location
Great Salt Lake City
Springville
Subject
Disputes
Church Discipline
Church Leadership
High Council