1860 August 30 Letter to Messrs. Brewster & Meredith
Title
1860 August 30 Letter to Messrs. Brewster & Meredith
Description
The depositions in Ahmanson vs Young were returned because they were not taken at the office of a Notary Public.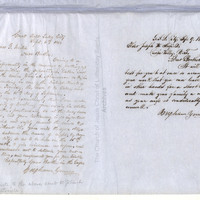 1860 September 6 Letter to James G. Willie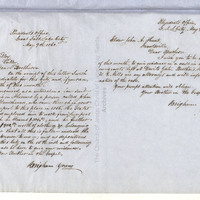 1860 May 9 Letter to John A. Hunt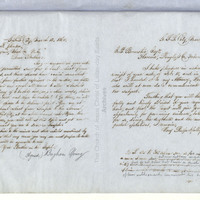 1860 March 15 Letter to E. P. Brewster
Type
Correspondence
Financial/Legal
Recipient
Messrs. Brewster & Meredith
Location
Great Salt Lake City

Florence, N. T.