1861 December 21 Letter to John M. Bernhisel
Title
1861 December 21 Letter to John M. Bernhisel
Description
A bond and affidavits will be forwarded. Utah requests admission to the Union and Delegates will meet to establish a Constitution and finalize a State Government. Updates are given on the Southern settlements.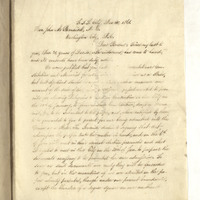 1861 December 30 Letter to John M. Bernhisel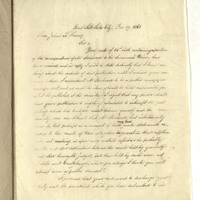 1861 December 17 Letter to John F. Kinney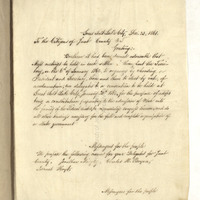 1861 December 23 Letter to Citizens of Juab County
Type
Correspondence
Government/Legislature
Location
Great Salt Lake City
Washington D. C.
Subject
Financial Matters
Government
Crops
Settlements
Building and Construction