1861 December 23 Letter to Citizens of Juab County
Title
1861 December 23 Letter to Citizens of Juab County
Description
A request to elect three delegates to create a State Constitution and finalize the State Government in preparation to be admitted into the Union. A list of proposed delegates is included.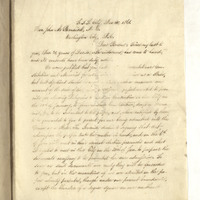 1861 December 30 Letter to John M. Bernhisel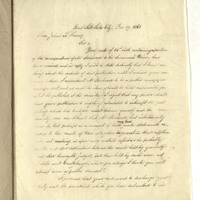 1861 December 17 Letter to John F. Kinney
Type
Correspondence
Government/Legislature
Location
Great Salt Lake City
Juab County, U. T.