1861 December 30 Letter to John M. Bernhisel
Title
1861 December 30 Letter to John M. Bernhisel
Description
Delegates will form a State Constitution. An affidavit by Widow Thomas Williams against Governor Dawson is enclosed. Utah will not provide troops for the war but will guard the telegraph, mail lines and overland travel.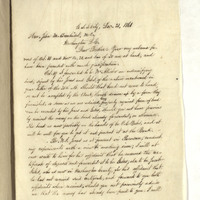 1861 December 21 Letter to John M. Bernhisel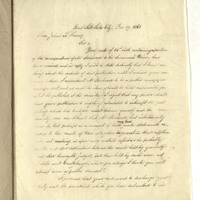 1861 December 17 Letter to John F. Kinney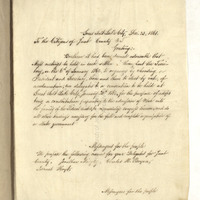 1861 December 23 Letter to Citizens of Juab County
Type
Correspondence
Government/Legislature
Statehood
Location
Great Salt Lake City
Washington City, D. C.
Subject
Financial Matters
Government
Military